WELCOME
LINDESA® is the No. 1 in bee cosmetics
---
Its moisture-binding and protective properties make natural beeswax one of the most valuable raw materials in cosmetics.
In combination with other high-quality ingredients, LINDESA uses the advantages of natural beeswax to produce products with very good skin tolerance, best efficacy as well as high acceptance.
LINDESA bee cosmetics have been ensuring that stressed hands, bodies and lips stay healthy for more than a quarter of a century. This is why LINDESA is the most popular bee cosmetic on the market.
Discover our wide range of bee cosmetics.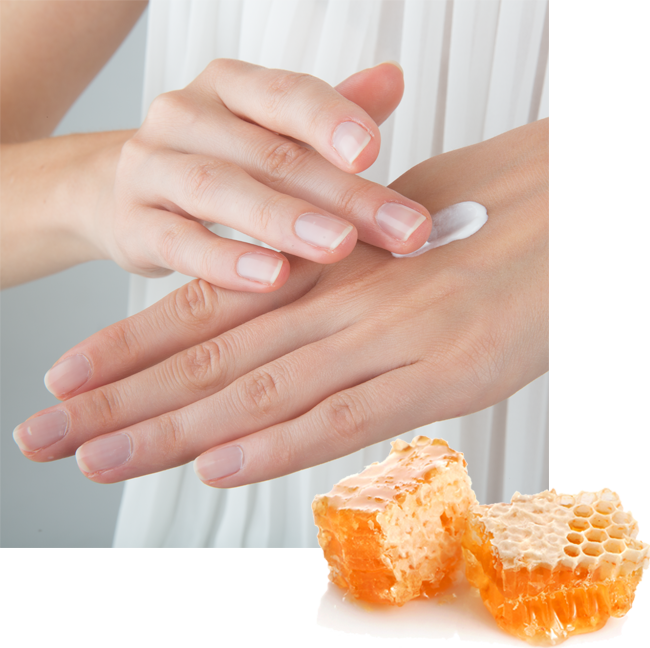 Nourishing beeswax
LINDESA combines natural beeswax with the best German cosmetic quality. Our products stand in a long tradition of beeswax cosmetics for the protection and care of the skin. Beeswax has an antiseptic and anti-inflammatory effect and is lipid-replenishing.

Very good absorption behaviour
LINDESA is characterised by its excellent absorption behaviour. After application, it forms a special protective film that protects the skin from negative environmental influences such as wetness and coolness. It is absorbed particularly quickly and does not become greasy.

Highest quality
For more than 40 years, LINDESA has stood for the highest quality in the field of protective and caring bee cosmetics. The effectiveness and compatibility of our LINDESA products are in the foreground. All LINDESA products are developed, manufactured and extensively dermatologically tested in Germany.

Professional origin
LINDESA comes from Wella's professional application range and is recommended by occupational physicians and professional dermatologists.